Search all Ali's sites
Custom Search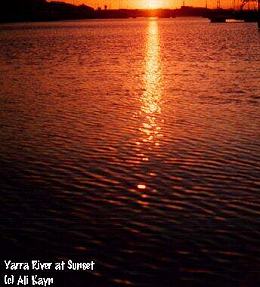 Melbourne's Yarra River at Sunset
Prints for Sale at artist|rising , a division of art.com


Melbourne, Victoria, Australia
Photographs from "Festivale Online Magazine ", which included a pictorial guide to Melbourne and Victoria, have appeared in several magazines and newspapers, in travel books, and on the cover of a text on computing written by a Melbourne author.
Other images of Melbourne have been commissioned by publishers (digital photography, e-mail and electronic banking are wonderful).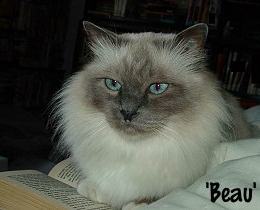 (The Ravenous Hordes of ) Beau
A male blue-point Birman with strong views of the relative importance of cat-stroking and studying.


Cats
When I was starting out photography teachers recommended using one particular subject for all the exercises. Madum, my first cat, was possibly the only animal that assumed a put-upon expression at the sight of a camera. My current models are a pair of Birmans (the sacred cat of Burma), Crystal the Grizzle Monster and The Ravenous Hordes of Beau (from Shenji Birmans ).
Free Beau wallpaper (1280x1024 JPG)
Free Beau the Birman Cat photograph 2010 Calendar
Free Crystal the Birman Cat photograph 2010 Calendar